International Student Programs
Academic advisors assist students as they transition to the University and into their best fit major, with special attention to helping international student acclimate into U.S. higher education and create a sense of belonging.
Contact
Melissa Hyre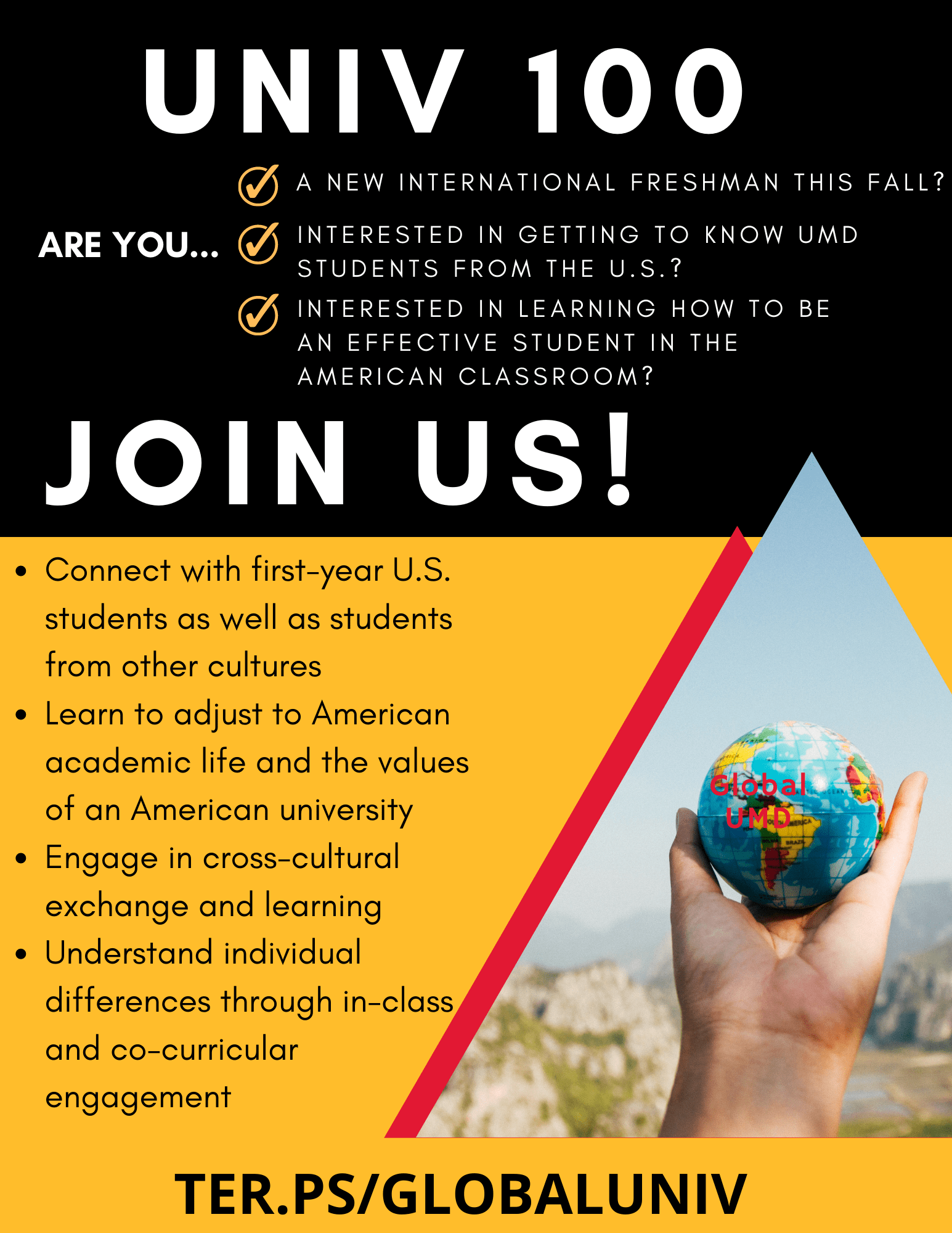 Global UNIV100 (Section 0102)
Open to first-semester freshmen. This course invites international students and students with substantial experience living in the United States to work collaboratively, engaging in cross-cultural exchange while learning about UMD.